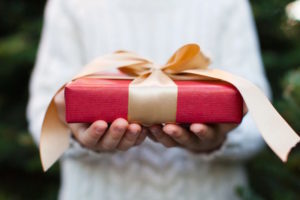 Just in time for the holidays, we now have gift certificates!
The gift of a reading is both personal and sentimental, as it involves the heart of the recipient. It can be tricky to give, because the person receiving the gift must be open to the process and emotionally ready to receive a reading. This is for someone you know very well, who is emotionally available and who would have considered booking a reading themselves.
This certificate will arrive with a signed copy of Into The Dark.  There are two types of readings: Life Questions Reading or Mediumship Reading.
A LIFE READING involves predictions such as, career, relationships, their own abilities, health etc. A 'life reading' is the gift of guidance, concentrating on anything affecting the recipient's life and their loved one's lives.
A MEDIUMSHIP READING is where Allison connects the client with the deceased loved one of their choice.
In a 30 minute reading, Allison can do either a Life Reading OR a Mediumship reading to bring through a single loved one. If you are interested in a combination of Life Questions and Mediumship, or there are several people you would like Allison to bring through, please select the 60 minute reading.
The certificate is valid through and must be redeemed before December 31, 2018. We will keep track of the order and when the person receiving the reading is ready to schedule, they can email us at booking@AllisonDuBois.com and we will schedule the reading in a timely manner.
All sales are final, but you are welcome to transfer the reading to whomever you like. When we call to schedule the reading, we also go over what to expect. If the recipient isn't ready for a reading or expresses not being open to the process, we will arrange to have the gift certificate transferred to the person of your choice.
<<MORE INFORMATION ON A 30 MINUTE READING GIFT CERTIFICATE>>
<<MORE INFORMATION ON A 60 MINUTE READING GIFT CERTIFICATE>>