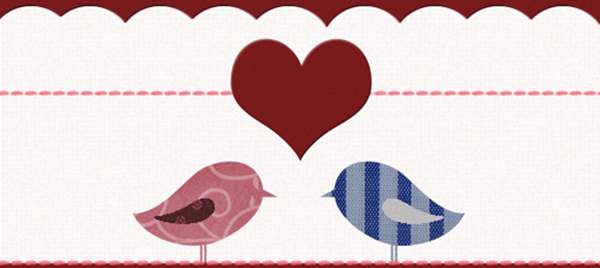 In a month that revolves around a lover's holiday, Valentine's Day, it's the perfect time to let your special someone know how much they mean to you. Heart shaped boxes of chocolates, roses, dinner reservations, and a sentimental card will be waiting for most of us lucky girls. Guys tend to enjoy their lady all dolled up,
proudly draped arm in arm with them, leaving a hint of lipstick on their man's cheek.
   However, 2016 was a year of 'endings' so many relationships didn't survive last year. The good news is that 2017 is a year of 'new beginnings'! The tone of the year will be a fresh start for everyone, in one way or another. This is the year to fall in love, to get married, have a baby, create a new business, buy a new house, all things 'new'.
  So, February is the perfect
time for single people to take a chance on love, and put themselves out there. Go out and meet someone new, or call someone you know, and ask them out for Valentine's Day. Those who put the energy out there that they're 'looking for love', will be rewarded.
  I've had quite a spike in people booking 'life' readings this month. A lot of people are looking for direction, or are trying to understand what happened to their failed relationship in 2016. Whatever your situation, I wish
you love, and a fabulous new beginning!
-Allison DuBois
I'm coming back to AUSTRALIA!!!!!
It has been 2 years since I have been down under. This September, perfect Spring weather, I'll be coming to Sydney, Brisbane and Melbourne. Right now, I am just putting up the VIP tickets for sale. They tend to sell out so I want my Newletter readers to have a chance to get the good seats first.
More Info
It seems as though the month of February marks a time of romance. Valentines Day falls in the middle of the month and with Mars and Venus conjunct in Aries during the first two weeks, Cupid will be shooting love arrows like crazy. It's a good time to take action at finding a new relationship if that is what you are looking for. Aries is an impulsive energy so you might jump
into something quickly.
Jupiter in Libra stations and makes an opposition to Uranus in Aries this month, so if you are in a relationship… 
<Read More>
First posted on TomMcMullan.com
Last month's Newsletter
Happy New Year! Say good-bye to 2016! In numerology, you add up the numbers and it totals '9'. A '9' year is a year of endings. You may have noticed all of the deaths, divorces, jobs ending, letting go of friends you've out grown and an end to political establishments around the
world, but there was also an upside to a year of endings.
  2016 put an end to unhealthy relationships, foreclosures, bankruptcies, infertility and for many it will be the end of being single. 2017, is a year of new beginnings, realizing your dreams and learning from past mistakes.
  You may have noticed a lot of engagements popping up, 2017 will be weddings and babies galore! Also, it's a year to fall in love, so if you're single and looking for love, buy a new
outfit, get your hair done and smile. It's a good year to pair up and build a new life.
  2017 has good mojo, so take chances, follow your dreams and revel in positivity!
-Allison DuBois

11111 N Scottsdale Rd #205
Scottsdale AZ 85254
USA