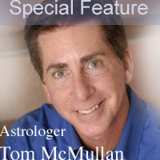 There is a new Moon in Leo on the 2nd to start off the month. It has a nice aspect to Saturn, making us feel important and taking on leadership positions. Don't fear making decisions, especially if you know what you want is doable and can be accomplished.
Mars just entered Sagittarius which means we will want to fight for those who are unable to fight for themselves. Make sure what you are fighting for is grounded in reality. Saturn in Sagittarius asks us not to put prejudice in our way. Saturn represents walls and boundaries and Sagittarius represents different religions and philosophies. We will see an increase of these issues politically around the world this month, especially since there has been and continues to be a hard aspect to Neptune in Pisces. This creates disillusionment with existing social ideologies.
There is a nice aspect to diversity driven Uranus with social Venus in fire signs. This makes us want to fight even more for those who feel not included. Venus will move into the service sign of Virgo on the 5th, so try to help people, but don't feel it's up to you to save them.
Leos and Aquarians will feel the greatest impact of the Full Moon on the 18th. Don't fight change, just try and go with the flow. When the Sun moves into Virgo on the 22nd, Mars joins up with Saturn in Sagittarius. There will be a lot of work ahead to get things done the rest of this month and well into September.
For more information please contact Tom McMullan at www.TomMcMullan.com