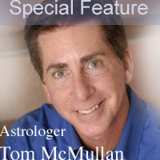 This month shows a tight favorable aspect between planets that don't seem to get along normally. Saturn is the planet of strict rules of government as they exist and Uranus is the planet of progressive change against the rules that exist. Since they are forming a nice trine to each other, we might see the two energies working more closely together without too much disruption. Don't get me wrong, old archaic systems will end eventually, just not in a sudden disruptive manner.
Saturn is in the sign of Sagittarius, which rules our beliefs that secure us, but with Uranus in Aries, the sign of action, it would be a good time to ask yourself what can you do to expand beyond the limitations of what does secure you?
Around the middle of the month, Mercury and Pluto come together in Capricorn. On the 21st, the Sun will move into Capricorn. This creates some serious and critical thinking. On the 19th, Mercury will retrograde for three weeks, giving us time to internally plan for the coming year.
Neptune and Mars begin to come together in dreamy Pisces around Christmas and the end of the year. Even with all of the Capricorn energy going on, this combination makes us want to escape into fantasy during this festive time. So put your serious self aside for awhile and take advantage of this season of giving.
This has been a year of tremendous endings, which means we are headed into a year of amazing potential for new growth.
Happy Holidays everyone!
For more information please contact Tom McMullan at www.TomMcMullan.com