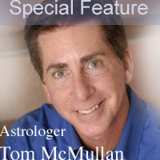 In Numerology 2017 is a one year, meaning new beginnings and creativity. The stars align with this meaning also. This first month of the New Year has a powerful aspect between Pluto, Uranus, and Jupiter starting off things with a bang. If you have a creative idea, let someone know who can help you achieve it. If you are tired of the any old and stale parts of your life, now is the time to make changes. If someone offers you an opportunity that seems exciting and somewhat scary at the same time, go for it. The most powerful energy of this take action Cardinal Grand Cross comes on the 12th when the Full Moon enters Cancer.
This powerful dynamic is enhanced by the Sun in Capricorn joining with Pluto. This combination puts you in charge, makes you disciplined, and gives you the energy to accomplish big things. If you are the type to play the victim, you might be the recipient of someone doing this to you.
Neptune, Mars and Venus will be together in the most creative sign of Pisces through this month also. This is the dreamer extraordinaire. It can also be the escapist. If your dream is legitimate and has any possibility to become reality, this is the month/year to make it happen. Use the determination and discipline of the Capricorn energy that is being provided.
The planet Saturn, which rules Capricorn, is the sign of the teacher. It is in the sign of Sagittarius, which rules education and knowledge. This teacher can be a tough task master giving you a tremendous amount of hard work. But the point of it all is to empower you with knowledge that can help you achieve levels beyond your imagination. Now go out there this year and build something amazing.
For more information please contact Tom McMullan at www.TomMcMullan.com