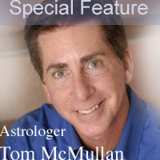 Communication and information are the theme for this month. We will be bombarded by information coming at us to challenge what we believe. The New Moon on the 4th next to the Sun and Venus in Gemini stirs up debates all around. There will be a stress filled grand cross with Jupiter, Saturn, and Neptune with this New Moon.
Because Saturn represents what is real and Neptune represents dreams and visions, there will be a conflict between the two. Facts will get in the way of delusion and delusion will get in the way of facts. That is the type of debate you can expect.
The ruling planet of Mercury enters its own sign of Gemini on the 12th, so you may feel overwhelmed mentally sorting anything out. Jupiter in Virgo asks you what your internal moral truth is in the matter you are dealing with, so it is important to step back mentally from the external noise and ask yourself what is
right for you.
On the 20th, the Full Moon in Capricorn opposes the Sun and Venus conjunct in Cancer. Cancer represents holding on to the past of what secured you and Capricorn asks you to continue to build beyond that. Don't let the past keep you from building your dreams and visions, as long as they have a reality and practical base to be actualized upon.