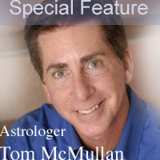 It's not surprising that hidden information is coming to the surface at this time with the Sun and Mercury conjunct in secretive Scorpio. If you are trying to withhold information from someone or being deceived in some way, it will be revealed during this month.
With Venus and Saturn conjunct in Sagittarius, you might feel responsible for helping someone in need you have a relationship with. You might just have to be a shoulder to cry on from a friend who just found out their other half has been cheating on them.
The planet of aggression, Mars, enters rebellious Aquarius around Election Day. There may be some unrest and sudden outbursts from people not satisfied with the results.
We have a Full Super Moon on the 14th in Taurus. This is the closest the Moon will be to the Earth until 2034. It will be HUGE! This opposition to the Sun in Scorpio highlights dependency versus self sufficiency. Try not to force your values on someone else; it could end up with bad results.
The most important event will be Neptune going direct and conjunct the symbol representing our past. Those weak of spirit will want to escape their situations through alcohol and drugs and play the victim. Those who are strong in spirit will begin to manifest their dreams and desires as they move forward.
For more information please contact Tom McMullan at www.TomMcMullan.com