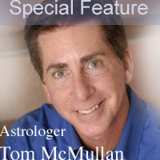 Relationships will be highlighted this month with the signs of Libra and Scorpio being the most dominant. The first day of October gives us the Sun, Moon and Jupiter hanging out together in social Libra. This initiates a month where social engagements are taking focus. There will be many interchanges of ideas and conversations between friends and lovers.
The planet of action and aggression, Mars, is in dominating Capricorn. Fire signs and Earth signs may have a tendency to want to control their relationships. This could create conflict and resistance with those we care about. It has a strong paternal energy. Arguments regarding laws and justice will heat up.
The most volatile part of this month will be on the 15th when the Full Moon conjoins with rebellious Uranus in Aries opposing the Sun in Libra. Sudden breakups are very likely. Watch out for periods of anger, aggression or even violence.
Since the planet ruling Libra, Venus, is in Scorpio during this time, it is likely hidden betrayals will surface which fuels the anger and causes the breakups.
For those of you who have wished to be free of an abusive relationship, this is the time to take action. Venus moves into the freedom sign of Sagittarius on the 18th, so use that energy to free yourself so you can finally move on.
The last week of the month finds the Sun and Mercury conjunct in Scorpio. We add to that a New Moon in Scorpio on the 30th. Now would be a good time to seek therapy and discover the reasons you continually have found yourself in a relationship that does not work for you.
For more information please contact Tom McMullan at www.TomMcMullan.com