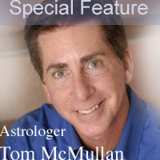 There will be a solar eclipse on the 1st day of the month in Virgo. It will make a t-square to Saturn in Sagittarius and Neptune in Pisces. Solar eclipses always represent endings and new beginnings. Since the energy of Virgo is one of service, we must ask ourselves, have we been sacrificing our dreams and hopes for the servitude of what others want from us, or are we following our own truth to represent who we truly are? If it is the former, then that is what must end, so the latter can now take its place.
Because the planet that rules Virgo, Mercury, goes retrograde during the first 3 weeks of this month, it would be a good time to reflect on self and turn off the external noise. Take this time to explore your intuitive feelings. This is not a good time to make major decisions.
Mercury is sitting next to Jupiter in Virgo. Look for new perspectives to your issues. Learn to do things that fit your nature so as not to work against yourself for the sake of others.
As I have said before, Saturn represents the material world while Neptune represents the spiritual. The challenge with these two in hard  aspects makes us struggle internally with how to manifest our dreams. Matter always follows spirit, so until you KNOW what you want, it cannot materialize.
Virgo is the sign of work, but in this month, the work is more internal than external.
For more information please contact Tom McMullan at www.TomMcMullan.com